Springs manufacturer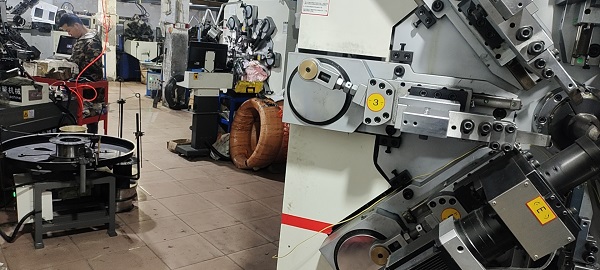 As a professional manufacture for custom springs and wire forming manufacturer in china,We can provide all kinds of other springs, such as compression springs, tension springs, disc springs, torsion springs, wire forms, clock springs, constant force springs, die springs, motor springs, wave springs, medical springs, spring rings, leaf springs, etc.
Due to our stable quality and competitive prices, many customer stick to us for many years. We keep on improving our quality ,delivery and production cost to meet customer's request.
Our products are popular used in U.S.A., French, Germany, Poland, Turkey, Japan, Korea, India, and other countries. Furthermore, we can supply the products according to user's need.
The principle of our company is "credit first and quality first". All the friends of foreign and domestic are warmly welcomed to contact us.
Custom-Made spring
Follows are some details for our springs.
Beside above commen used springs, we also make,
Compression Gas Springs
Locking Gas Springs
Traction Gas Springs
Stainless Steel Gas Springs
Disc Springs
Wave Springs
Safety Locking Shroud Gas Springs
Adjustable Gas Springs
Supporting Gas Springs
Gas Spring For Double Bed
Grooving Broachered Gas Spring
Hydraulic Damper
Balancer-Special Gas Spring
We have made a lot of new project for customers,please check Cases studies
Our Aim is to provide customer all over the world all kinds of springs. We not only a professional manufacturer., but also can help customer to source any special springs in Chinese Market by our many years experiences in this field.
Our Custom Spring Services
Because of our Good services, reliable quality, and fast delivery, many overseas guests have sticked to us from the beginning of business and finally, we are not only business parter,but also we are close friends. This win -win cooperation also brings profits and convenience to guests. Whether it is a new project requires spring or old projects, you can choose us.
Our professional team has been engaged in spring production for decades. We can fully understand your needs and product quality requirements.