Understanding the Importance and Applications of Torsion Spring Winding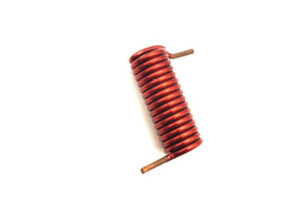 Torsion springs are mechanical components widely used in various industries due to their ability to store and release rotational energy. They play a crucial role in many applications, ranging from automotive systems to industrial machinery. Among the fundamental aspects that contribute to the functionality of torsion springs is their winding technique. This article explores the significance of torsion spring winding, its technical considerations, advantages, and applications.
1. Importance of Torsion Spring Winding:
Torsion spring winding is a critical process in the manufacturing of these types of springs. The winding method directly affects the spring's performance, characteristics, and durability. Proper winding ensures consistent and reliable torque delivery, which is essential for achieving precise control and operation in countless mechanisms.
2. Technical Considerations:
a. Wire Selection: The selection of suitable wire material is vital to ensure the desired mechanical properties and performance of the torsion spring. Factors such as tensile strength, elasticity, and corrosion resistance must be considered during the design and material selection process.
b. Wire Size and Diameter: The sizing of the wire used in torsion spring winding is determined based on the specific application requirements, including load capacity, available space constraints, and desired torque output. Accurate calculation of wire diameter is necessary to achieve the desired spring rate and prevent premature failure.
c. Direction of Wind: The direction of wind refers to the rotational movement of the spring when it is wound or unwound. Winding direction is determined by the application's requirements, such as clockwise or counterclockwise rotation. The proper winding direction ensures the spring delivers the intended torque and prevents unwanted behavior.
d. Number of Coils: Determining the number of coils is critical for achieving the desired torque output and angular deflection. The number of coils depends on factors like available space, required torque range, and desired spring rate. More coils generally result in higher torque output and smaller angular deflection.
3. Advantages of Torsion Spring Winding:
a. Precise Torque Control: Proper winding techniques enable precise control over the torque output of torsion springs. This allows for accurate operation and improved performance in applications such as automotive suspensions, door hinges, and clock mechanisms.
b. Energy Storage and Release: Torsion springs store rotational energy when they are wound and release it when they unwind. This characteristic makes them ideal for applications requiring cyclic motion, such as garage doors or mechanical clocks.
c. Compact Design: Torsion springs can be designed to occupy minimal space while providing substantial torque output. Their compact size makes them suitable for various applications where space constraints are a concern.
4. Applications of Torsion Spring Winding:
a. Automotive Systems: Torsion springs find extensive use in automotive applications, including suspension systems, throttle valves, seat recliners, and various mechanical linkages. They provide reliable torque delivery and contribute to vehicle stability and control.
b. Industrial Machinery: Torsion springs are employed in industrial machinery, such as conveyor systems, packaging equipment, and assembly lines. They help ensure smooth and controlled rotational movements within these systems.
c. Household Appliances: Many household appliances, like washing machines and dryers, utilize torsion springs in their doors and lids. The proper winding of these springs enables safe and convenient opening and closing operations.
d. Aerospace and Defense: Torsion springs are used in aerospace and defense applications, ranging from missile guidance systems to aircraft controls. Their precise torque control and reliability make them suitable for critical operations.
Conclusion:
Torsion spring winding is an essential aspect of manufacturing torsion springs with desired characteristics and performance. By considering technical factors such as wire selection, sizing, winding direction, and coil count, manufacturers can produce torsion springs that meet the specific requirements of various applications. The advantages of precise torque control and compact design make torsion springs a valuable component in automotive, industrial, household, and aerospace systems. Understanding the importance of proper winding techniques enhances the reliability and functionality of torsion springs in countless mechanisms.