Torsion Spring Forming: Precision Engineering for Efficient Mechanical Systems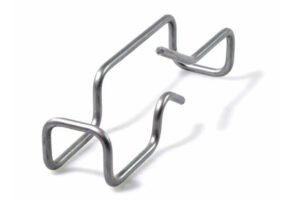 Torsion springs are essential mechanical components widely used in various industries, including automotive, aerospace, and manufacturing. These springs are designed to store and release rotational energy, providing torque and facilitating smooth movement in a range of applications. In this article, we will explore the fascinating world of torsion spring forming, discussing its significance, manufacturing techniques, advantages, and applications.
1. The Significance of Torsion Spring Forming:
Torsion springs play a vital role in countless mechanical systems, enabling controlled rotation and torque transmission. They are designed to resist twisting forces and return to their original position when released, ensuring optimal functionality and reliability. Torsion spring forming methods allow for the precise shaping of these springs, ensuring consistent performance and meeting specific design requirements.
2. Manufacturing Techniques for Torsion Springs:
2.1. Cold Winding:
Cold winding is the most common and cost-effective method for torsion spring forming. It involves coiling a wire tightly around a mandrel or a specially designed forming tool to achieve the desired shape. Cold winding offers excellent repeatability, enabling mass production of torsion springs with consistent specifications and properties.
2.2. CNC Coiling:
Computer Numerical Control (CNC) coiling is a more advanced technique that utilizes automated machinery to form torsion springs. With CNC coiling, intricate and complex spring designs can be achieved with high precision and accuracy. This technique is particularly suitable for producing custom-designed torsion springs that require intricate geometries or tight tolerances.
3. Advantages:
3.1. Precise Torque Generation:
Torsion spring forming ensures the accurate calibration and control of torque generation, allowing for optimal performance and predictable behavior in various applications. The ability to produce springs with consistent torque characteristics guarantees the reliability and stability of mechanical systems.
3.2. Customization and Versatility:
Torsion spring forming techniques offer manufacturers the freedom to create springs with a wide range of shapes, sizes, and materials. This versatility allows for customization according to specific application requirements, ensuring optimal fit, functionality, and durability.
3.3. Enhanced Durability:
Properly formed torsion springs exhibit improved durability and resistance to fatigue failure. The precise shaping techniques minimize stress concentrations and eliminate weak points, leading to extended service life and reduced maintenance costs.
4. Applications:
4.1. Torsion spring forming in Automotive Industry:
Torsion springs find extensive use in automotive applications, including suspension systems, seat mechanisms, and convertible tops. They provide the necessary rotational force and stability required for smooth operation and passenger comfort.
4.2. Aerospace Sector:
In the aerospace industry, torsion springs are used in various critical components, such as landing gear systems, control surfaces, and cockpit controls. The reliability and precise torque characteristics of these springs are crucial for safe and efficient aircraft operation.
4.3. Industrial Manufacturing:
Torsion springs are widely employed in industrial machinery, including valves, door handles, and robotic arms. Their ability to store and release energy with precision makes them invaluable for repetitive motion mechanisms and precise positioning tasks.
Conclusion:
It is an essential process that enables the production of reliable and efficient mechanical systems across industries. As technology advances, manufacturers continue to refine and innovate torsion spring forming techniques, allowing for complex designs, tighter tolerances, and improved performance. Whether in automotive, aerospace, or manufacturing sectors, the precise engineering of torsion springs plays a critical role in ensuring optimal functionality, durability, and safety.