Enhancing Toy Manufacturing with Torsion Springs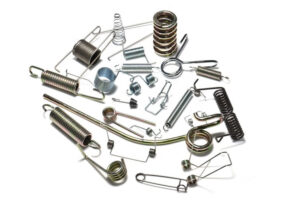 When it comes to toy manufacturing, the use of high-quality and reliable components is of utmost importance. One such component that plays a crucial role in ensuring optimal performance is the torsion spring. This article aims to shed light on the significance of torsion springs in the toy manufacturing industry and how they contribute to the overall functionality and durability of toys.
1. Understanding Torsion Springs:
Torsion springs are mechanical devices that store rotational energy when twisted or rotated along their axis. They provide a restoring force, allowing objects to return to their original position after being twisted or rotated. They are widely used in various industries, including toy manufacturing, due to their ability to offer controlled resistance and maintain precise torque levels.
2. Benefits of Torsion Springs in Toy Manufacturing:
2.1. Improved Performance: They are designed to provide consistent and reliable force, allowing toys to perform specific actions accurately. Whether it's a wind-up toy or a moving mechanism, torsion springs ensure smooth and predictable motion, enhancing the overall play experience.
2.2. Enhanced Safety: Safety is paramount when manufacturing toys, especially those intended for young children. Torsion springs play an essential role in maintaining stability and preventing sudden movements that could potentially harm children. By carefully controlling the rotational energy, it help create safer and more secure toy designs.
2.3. Durability and Longevity: Toys undergo repeated use and stress during play. Torsion springs, known for their durability, can withstand constant twisting and rotation without losing their effectiveness. By incorporating torsion springs, toy manufacturers can ensure that their products endure extended periods of active play, resulting in satisfied customers and reduced maintenance costs.
3. Applications:
3.1. Wind-Up Toys: They are commonly used in wind-up toys, providing the necessary rotational force to power the toy's movement. By storing energy and releasing it gradually, torsion springs enable wind-up toys to perform various actions such as walking, jumping, or spinning.
3.2. Action Figures: It find application in action figures and character toys, allowing manufacturers to create dynamic poses and movements. By carefully integrating torsion springs within the toy's limbs or joints, manufacturers can provide an interactive experience for children, enhancing imaginative play.
3.3. Mechanical Games and Puzzles: Torsion springs are also employed in mechanical games and puzzles, adding an element of surprise and challenge. These springs enable interactive mechanisms that require twisting and rotation, promoting critical thinking and fine motor skills development among children.
4. Partnering with a Reputable Torsion Spring Manufacturer:
To ensure the highest quality and reliability of toy components, it is crucial for toy manufacturers to partner with reputable torsion spring manufacturers. Collaborating with experts in torsion spring production guarantees precision engineering, adherence to safety standards, and consistent performance. This partnership will enable toy manufacturers to deliver superior products that meet customer expectations.
Conclusion:
It play a vital role in the toy manufacturing industry, offering improved performance, enhanced safety, and increased durability. By incorporating high-quality torsion springs into toy designs, manufacturers can ensure optimal functionality, satisfying customer experiences, and product longevity. As the demand for innovative and engaging toys continues to grow, the significance of torsion springs as a fundamental component cannot be overstated.