The Secret Behind Switch Button Springs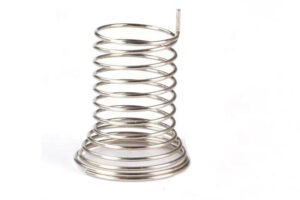 As we use electronic devices on a daily basis, we often take for granted the small components that make them work. One such component is the switch button spring, which plays a crucial role in ensuring the functionality of our devices. In this article, we will delve into the details of switch button springs and their importance.
What is a Switch Button Spring?
A switch button spring is a tiny mechanical component that is used in various electronic devices, including smartphones, laptops, and remote controls. It is a coiled spring made of high-quality steel that is designed to provide a tactile response when a user presses a button.
The Importance of Switch Button Springs
Switch button springs are vital components in electronic devices, as they provide the user with a tactile response when a button is pressed. This response is crucial as it enables the user to know that the device has registered their input, and it also provides feedback that the device is functioning correctly. Without switch button springs, users would have a hard time using electronic devices, and their functionality would be greatly reduced.
Types of Switch Button Springs
There are several types of switch button springs, including compression, extension, torsion, and flat springs. Each type of spring has a specific function and is used in different devices. Compression springs are the most common type of switch button spring and are used in devices such as keyboards and remote controls. Extension springs are used in devices such as cameras, while torsion springs are used in devices such as watches. Flat springs are used in devices such as smartphones.
The Manufacturing Process
The manufacturing process of switch button springs is complex and requires precision and accuracy. The process involves the use of high-quality steel wire that is coiled into a spring using specialized equipment. The spring is then heat-treated to ensure that it has the desired strength and durability. After heat treatment, the spring is cleaned and polished to remove any impurities or rough edges. The final step involves inspecting the spring to ensure that it meets the required specifications and standards.
Conclusion
In conclusion, switch button springs are essential components in electronic devices, and their importance cannot be overstated. They provide users with tactile feedback, which is crucial for the proper functioning of devices. With the advancement of technology, the demand for high-quality switch button springs is increasing, and manufacturers are continuously improving their manufacturing processes to meet the demand. So, the next time you use an electronic device, remember the tiny switch button spring that makes it work.