Our Professional Cage Door Latch Hook Manufacturing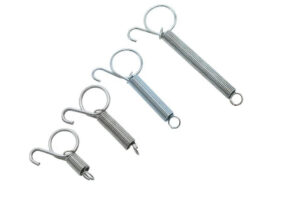 As a professional manufacturer of cage door latch hook, we take pride in our quality products and exceptional customer service. In this article, we will take you behind the scenes of our manufacturing process and share with you the secrets to our success.
Section 1: The Design Process
Before any production begins, our team of skilled designers meticulously craft each latch hook design to ensure its functionality and durability. We take into consideration the type of animal the latch hook will be used for and any unique challenges that may come with that animal. This attention to detail ensures the safety and security of the animals we serve.
Section 2: Material Selection for Cage Door Latch Hook
The materials used in our manufacturing process are carefully selected to meet our high standards. We use only the highest quality stainless steel, brass, and aluminum. These materials are not only durable but also resistant to rust and corrosion, ensuring the longevity of our products.
Section 3: Production Process
Our production process is a combination of traditional craftsmanship and modern technology. Each latch hook is meticulously crafted by hand, ensuring that every detail is perfect. We also use state-of-the-art machinery to ensure that our products are consistently produced to the highest quality standards.
Section 4: Quality Control
At every stage of our manufacturing process, we have a rigorous quality control system in place. Every latch hook is thoroughly inspected before it leaves our facility to ensure that it meets our exacting standards.
Custom Cage Door Latch Hook
Spring steel:carbon steel, middle carbon steel,music wire.
Stainless steel: 301,302,304,316,17-7PH,etc
Beryllium Copper, brass, Phosphor Bronze, etc
Alloy steel and other custom material available.

Zinc plating, Nickel plating, Electrophoresis, black oxide, Chrome plating, Silver plating, Gold plating, Power coating,Passivation, PVC dipping, etc

Inner PE/PP bags, Outer carton, Pallet, wooden crate, tray and so on.
Accept customers' request.
Conclusion:
At our company, we are dedicated to providing our customers with the highest quality cage door latch hooks on the market. Our attention to detail in the design process, material selection, production process, and quality control ensures that our products are not only functional but also durable and long-lasting. Trust us to provide you with the best products and customer service in the industry.