Relax in Style with Our Recliner Extension Coil Springs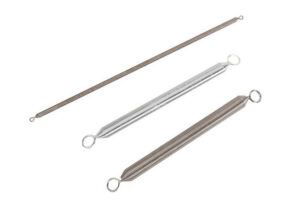 Are you tired of uncomfortable seating in your home or office? Do you often find yourself slouching and struggling to find a comfortable position? Look no further than our professional manufacturer of recliner extension coil springs! We are dedicated to providing you with the comfort and support you deserve.
Section 1: The Importance of Recliner Extension Coil Springs
They are a crucial component in ensuring comfortable seating. These springs allow for smoother and easier reclining and provide the necessary support for your body. Without them, your recliner would be uncomfortable and difficult to use.
Section 2: Our Manufacturing Process
At our facility, we use only the highest quality materials to produce our recliner extension coil springs. Our skilled technicians carefully craft each spring to ensure it meets our strict standards for durability and comfort. We also test each spring to ensure it can withstand daily use and maintain its shape over time.
Section 3: Our Products
We offer a wide range of recliner extension coil springs to fit any type of recliner. Whether you need a small spring for a single-seater recliner or a larger spring for a sectional sofa, we have you covered. We also offer custom springs to fit unique or specialized recliners.
Section 4: Our Customer Service
At our company, we strive to provide exceptional customer service. Our knowledgeable staff is always available to answer any questions you may have and help you find the perfect spring for your recliner. We also offer fast and efficient shipping so you can enjoy your new, comfortable seating as soon as possible.
Spring steel:carbon steel, middle carbon steel,music wire.
Stainless steel: 301,302,304,316,17-7PH,etc
Beryllium Copper, brass, Phosphor Bronze, etc
Alloy steel and other custom material available.

Zinc plating, Nickel plating, Electrophoresis, black oxide, Chrome plating, Silver plating, Gold plating, Power coating,Passivation, PVC dipping, etc

Inner PE/PP bags, Outer carton, Pallet, wooden crate, tray and so on.
Accept customers' request.
Conclusion:
Don't settle for uncomfortable seating any longer. With our professional manufacturer of recliner extension coil spring, you can relax in style and comfort. Trust us to provide you with the best quality springs and exceptional customer service. Order now and experience the difference for yourself!