Custom Coil Compression Spring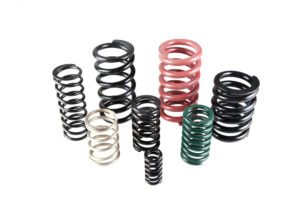 As a professional spring manufacturer,we made Custom Coil Compression Spring according to customer's request or technical drawings.
We are specialized in designing and manufacturing high quality springs. Our factory has advanced equipment, modern workshops, strong technical strength and professional technicians. Our products are used in many fields and have got high praise. We have established firm and cooperative relationships with many famous companies. Our factory can produce die springs, special springs and other springs. We can offer Compression Springs, Heavy Duty Compression Springs, Extension Springs, Torsion Springs, and Punching Parts. We can produce springs as per your needs. We promise that we can provide you with high-class products and services.
Compression Spring Manufacturer
Product Name

Material Selection

Stainless Steel

,SUS304, SUS201. Spring steel (SWC), Music wire(SWP), Stainless steel(SUS), Mild-carbon steel, Phosphor copper, Beryllium copper, Brass, Aluminum 60Si2Mn, 55CrSi, Alloy steel etc.Stainless steel 17-7-PH(631SUS), Inconel X750, Bezinal Wire etc.

Brand Name

Pinbang(PB) Spring


Spring Type

Compression Spring

Customized Design

 CAD, Solidworks or PDF spring drwawing will be provided

Certification

RoHS and REACH and ISO 9001 will be provided for coil spring

Treatment

Heat Treatment, Cleaning, grinding, plating, etc.

Spring Size

 0.05MM to 8mm spring is acceptable
What We Good At?
Precison Spring Manufacturer (0.05mm)
We are good at making small precision springs and wire products, MIN wire diameter 0.05mm
Because of
1.A group rich skilled operators
2.Accuracy testing equipments
3.Stable and good raw material suppliy Chain
4. Over 20 years R&D experience
Porudction
Production with strict standard and QC records, IQPC in every 2 hour
Spring Treatment
Heat Treatment, grinding and cleaning are available by ourself with good equipments
Testing Lab
We have complete spring testers, we can tester the spring force, size, surface and spring lefe, all devices accuracy as Japance standard.
Spring Force Testing
We have Extension-compressioin spring tester, trosion spring tester, all testing data can be printed directly and all testing records are saved in cmputers
Spring Size Checking
We will check the spring size when we got samples, while production, and before delivery, the opeartors also rick skilled .