Precision Compression Springs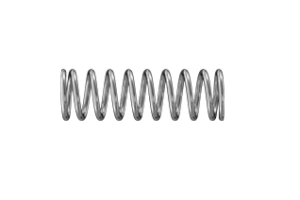 In the fast-paced world of manufacturing, precision and reliability are crucial elements that drive industries forward. Today, we proudly introduce ourselves as a professional Precision Compression Springs manufacturer based in China. With our commitment to excellence, advanced technology, and stringent quality control processes, we provide top-notch precision springs that meet and exceed the highest industry standards.
Unveiling Our Expertise in Precision Compression Springs:
Compression Springs play a vital role in a wide range of applications across various industries. As a leading manufacturer in China, we offer unparalleled precision and quality in every spring we produce.
1. Cutting-Edge Technology:
Equipped with CNC Bending machinery and cutting-edge technology, our manufacturing facilities ensure the precise production of compression springs. Our advanced equipment and automated processes allow us to consistently deliver springs with high dimensional accuracy and exceptional performance.
2. Skilled Engineering Team:
Our team of skilled engineers possesses extensive knowledge and experience in designing and manufacturing precision compression springs. They work closely with customers to understand their specific requirements and provide expert guidance throughout the development process. We pride ourselves on delivering custom solutions tailored to meet our clients' unique needs.
3. Compression Spring Materials:
Stainless 302, 316, 17-7
Music
Beryllium Copper
Brass
Chrome Silicon, Vanadium
Elgiloy
Hastelloy
Hard Drawn
Inconel
Monel
Oil Tempered
Phospher Bronze
Titanium
Tungsten
4. Rigorous Quality Control:
Quality is at the core of everything we do. Our manufacturing processes adhere to strict quality control measures at every stage, from material selection to final packaging. We conduct comprehensive inspections and testing to guarantee that each precision compression spring meets or exceeds industry standards. This unwavering commitment to quality ensures that our customers receive consistently reliable products.
5. Customization and Flexibility:
We recognize that each industry and application has its own unique requirements. To cater to these diverse needs, we offer a wide range of customization options, including dimension adjustments, material selection, surface treatment, and more. Our team collaborates closely with clients to understand their specific needs and engineer springs that perfectly match their requirements.
6. Compression Spring Finish
Zinc plating,
Nickel plating,
Anodic oxidation,
Black oxided,
Electrophoresis,
Power coating,
Gold plating,
Silver plating,
Tin plating,
Paint,
Chorme,
Phosphate,
Dacromet,
Oil coating,
Copper plating,
Sand blasting,
Passivation,
Polishing,
Etc
Order Precision Compression Springs from us
When it comes to sourcing precision compression springs, our reputation as a leading manufacturer in China speaks for itself. With our advanced technology, skilled engineering team, stringent quality control, customization capabilities, and competitive pricing, we are your trusted partner for all your precision spring needs.
Contact us today to discuss your requirements and experience the precision, reliability, and exceptional quality that our precision compression springs offer. Let us help you drive innovation and success in your industry with our top-notch products and outstanding customer service.