OEM Spiral Torsion Spring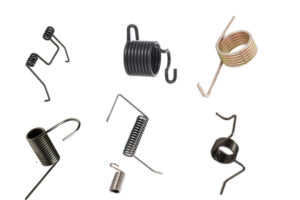 If you are looking for OEM Spiral Torsion Spring, you come to right place.We are Spring manufacturer, located in Ningbo, China. We mainly offer all kinds of OEM Spring
We try to satisfied more requests of high-end customers from domestic market and international market together. Now, we are mainly produce auto industry spring, medical & life-saving equipments spring , precision electronic appliances and other coil spring, and the products are well received by customers.
Our company spring manufacture machines include CNC502S spring forming machines; CNC8HS compression spring machines;EN-26cs compression spring machines; CNC -10A Extension Spring machines. etc. All these advanced spring manufacture machines to meet the quality request of clients. Our production capacity is 80,000,000 pcs spring per month.
Factory Features
1.Japanese 7S Standard Workshop
2. High Precision Spring Manufactuer
3.Wire diameter: 0.05mm~8mm available, or customized.
4.Completed Spring Testing Equipments
5.20 Years R&D Experience
OEM Spiral Torsion Spring Factory
Product Name

OEM Spiral Torsion Spring

Material Selection

Stainless Steel

,SUS304, SUS201. Spring steel (SWC), Music wire(SWP), Stainless steel(SUS), Mild-carbon steel, Phosphor copper, Beryllium copper, Brass, Aluminum 60Si2Mn, 55CrSi, Alloy steel etc.Stainless steel 17-7-PH(631SUS), Inconel X750, Bezinal Wire etc.

Brand Name

Custom


Appliance:

Electronic products, Children's toys, Locks, Watches, Glasses, Baby carriage, Bicycle,

Kitchen appliances

, cameras, printers,

office equipment, precision equipment and various kinds of vehicles.

Customized Design

 CAD, Solidworks or PDF spring drwawing will be provided

Certification

RoHS and REACH and ISO 9001 will be provided for coil spring

Treatment

Heat Treatment, Cleaning, grinding, plating, etc.

Spring Size

 0.05MM to 8mm spring is acceptable
OEM Spiral Torsion Spring Manufacturing
Porudction
Production with strict standard and QC records, IQPC in every 2 hour
Spring Treatment
Heat Treatment, grinding and cleaning are available by ourself with good equipments
Testing Lab
We have complete spring testers, we can tester the spring force, size, surface and spring lefe, all devices accuracy as Japance standard.
Spring Force Testing
We have Extension-compressioin spring tester, trosion spring tester, all testing data can be printed directly and all testing records are saved in computers.
Spring Size Checking
We will check the spring size when we got samples, while production, and before delivery, the opeartors also rick skilled .
Custom Spring Type
You Can Get More Professional Information of Torsion spring at here