Industrial Machinery Torsion Springs: Ensuring Optimal Performance and Reliability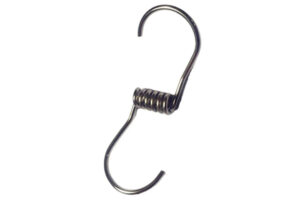 Industrial machinery torsion springs are essential components utilized in various machines across industries. These springs are designed to absorb and store rotational energy, providing the necessary torque for smooth and reliable operation. As a manufacturer specializing in torsion springs, our expertise lies in producing high-quality, precision-engineered springs that meet the specific requirements of different applications. This article aims to provide comprehensive insights into the significance of industrial machinery torsion springs, their manufacturing process, materials used, and the advantages they offer.
1. Importance of Industrial Machinery Torsion Springs:
It play a critical role in ensuring optimal performance and reliability in a wide range of applications:
– Torque Generation: Torsion springs generate torque by resisting deformation when subjected to rotational forces, enabling machines to perform various tasks such as opening and closing operations, tensioning, and controlling rotational movement.
– Energy Storage and Release: These springs store and release energy, helping machines maintain consistent and controlled movement, reducing vibration, and minimizing wear on other mechanical components.
– Load Balancing: Torsion springs contribute to load balancing by distributing forces evenly, improving the overall stability and efficiency of industrial machinery.
– Safety Enhancement: By providing controlled resistance to rotational motion, torsion springs enhance safety by preventing sudden or uncontrolled movements that could lead to accidents or damage to equipment or personnel.
2. Customized Manufacturing Process:
As a manufacturer of industrial machinery torsion springs, we follow a streamlined manufacturing process to ensure the production of precise and reliable springs:
– Design Consultation: We collaborate closely with our clients to understand their specific requirements, including load capacity, torque needs, space constraints, and environmental factors.
– Material Selection: Based on the application demands, we choose appropriate materials such as high-grade spring steel, stainless steel, or alloy steel, ensuring the springs possess the necessary strength, durability, and corrosion resistance.
– Precision Coiling: Our advanced coiling machinery allows us to produce torsion springs with precise dimensions, pitch, and leg configuration, tailored to meet the desired torque and load specifications.
– Heat Treatment: The coiled springs undergo heat treatment processes that provide optimal mechanical properties, including improved fatigue resistance and extended service life.
– Surface Finishing: We offer various surface finishing options such as shot peening, electropolishing, or coating applications to enhance corrosion resistance and reduce friction.
– Quality Control: Rigorous quality control measures are implemented throughout the manufacturing process to ensure dimensional accuracy, load-bearing capacity, and spring performance characteristics.
3. Advantages of Our Industrial Machinery Torsion Springs:
Our torsion springs offer several advantages, setting them apart in the industry:
– High Durability: Through careful material selection and stringent quality control, our torsion springs exhibit excellent durability, withstanding rigorous industrial environments and extended usage.
– Customization: As a manufacturer, we can tailor torsion springs to meet specific customer requirements, including size, shape, torque range, and load capacity, ensuring optimal performance in diverse industrial applications.
– Precision Engineering: Our expertise in precision engineering ensures that each torsion spring is manufactured to exacting standards, providing consistent and reliable performance for industrial machinery.
– Cost-effectiveness: By utilizing efficient manufacturing processes and offering competitive pricing, we strive to deliver high-quality torsion springs that provide value for our customers' investment.
Conclusion:
As a manufacturer specializing in industrial machinery springs, we understand the critical role these springs play in ensuring the optimal performance and reliability of various machines across industries. Our commitment to precision engineering, customized manufacturing processes, and high-quality materials enables us to deliver torsion springs that meet the specific needs of our customers. By utilizing our torsion springs, businesses can enhance the functionality, safety, and longevity of their industrial machinery, ultimately improving productivity and minimizing downtime.